Lucent Bio's Whole Seed Utilization Technologies are Available for Commercial Licensing
Lucent Bio has developed a novel smart fertilizer—Soileos— by upcycling cellulose co-product from the food processing industry that boosts yields and improves soil health. Our technology binds nutrients to cellulose fibre and uses the soil's natural biological activity to deliver them to crops instead of synthetic molecules like EDTA. We are looking to work with mills and food processing partners around the globe who are interested in our unique circular solutions to achieve whole-seed utilization.
Our proprietary technology increases the value 10x of cellulose-rich co-products like rice husks, wheat, hemp or oat hulls. This improves resource management by establishing local/regional sources of inputs and ensures the long-term viability of the feedstock (crops) you need to make foodstuffs.
Our network of retailers and sales agronomists work with local growers to help them achieve higher yields and healthier soils for the ultimate return. Soileos is the fertilizer of the future, supporting the transition to a sustainable agri-food system.
Companies who are interested in using our innovative solutions are encouraged to contact us to discuss licensing needs and objectives.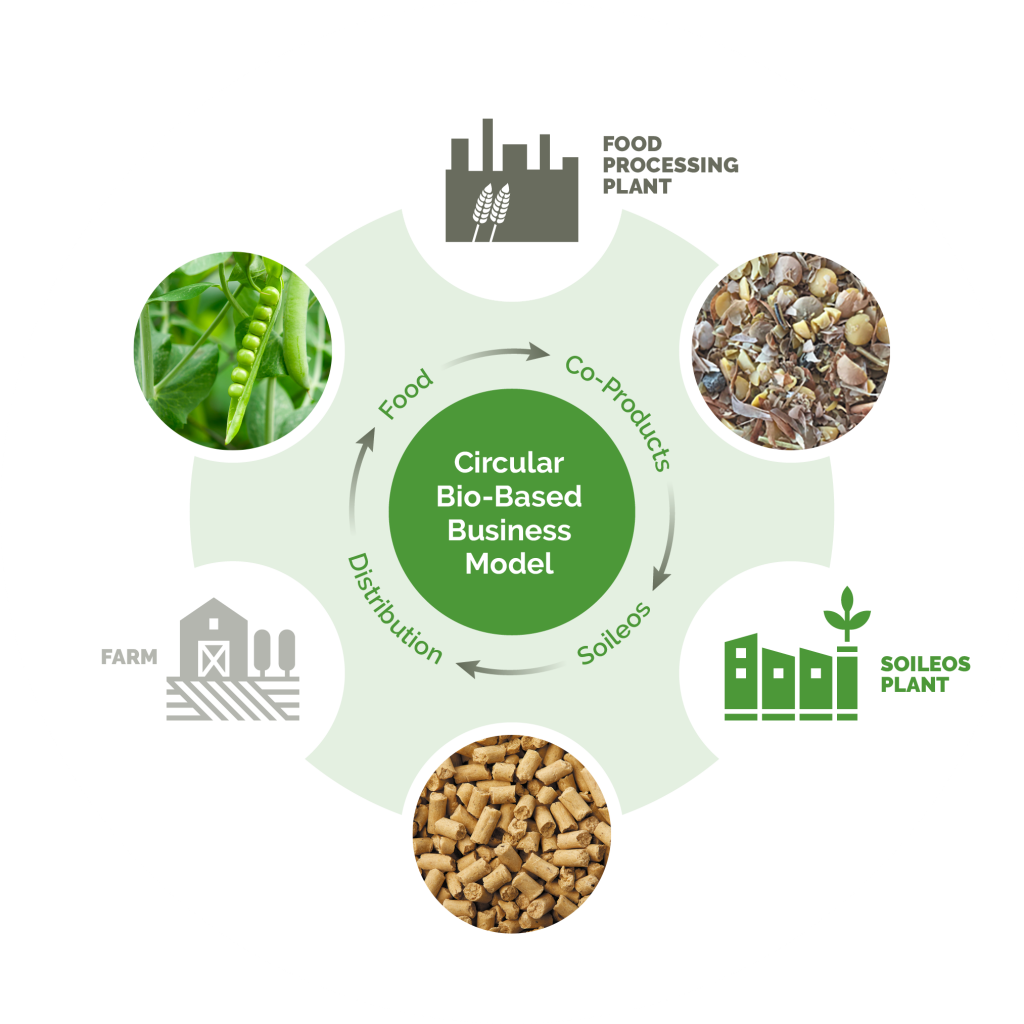 Want to Become a Manufacturer with Lucent Bio?
Partner Spotlight
The first Soileos plant, located in Rosetown, Saskatchewan, is a partnership between AGT Foods & Ingredients and Lucent Bio. It will be opening on October 11th 2023, for the Canadian production of 7,000 tonnes of Soileos annually.